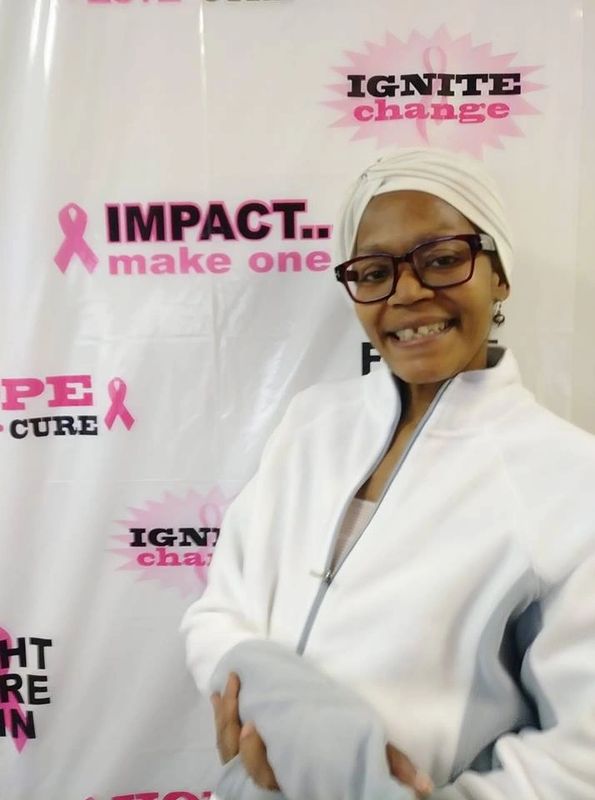 Meet Ennis White.....Nvu Naturals' motivation in support of fighting Breast Cancer.
Ennis is a 50 something female that is having the fight of her life. Now retired, she has worked as a Case Manager for several agencies throughout Newark, NJ for 13 years and has provided childcare for many. Ennis has 3 surviving children, one Great Grandchild, 3 Grandchildren and one Grandchild on the way. 
Her story began with a yearly breast exam after which a mammogram was ordered during the last week of October, 2018. By November 21st Ennis was scheduled for surgery where a double mastectomy was performed. Her recovery was going well and her spirits are always upbeat and I truly admire her for that. 
During her 3 month check-in, a mass was found on her chest and as of March 21st. Ennis was informed that she has a     re- occurance of cancer where her breast were. 
To find out more about Ennis and to look back at her journey so far (including videos) find her on Facebook at https://www.facebook.com/ennis.white.94
Let's show some love and join her fight. Purchase with intention or donate today by clicking here