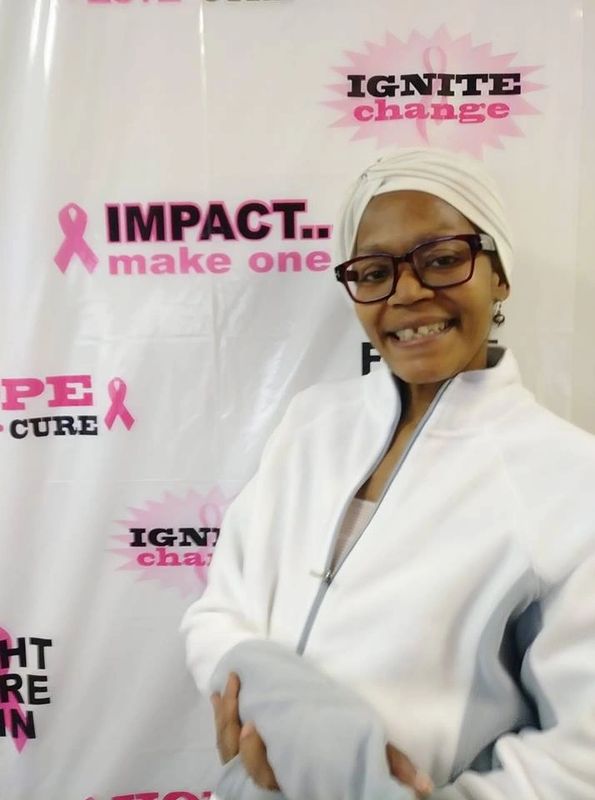 Ennis White (8/6/64 - 11/6/19)
Ennis was my cousin, confidant, biggest supporter, worst critic, partner in crime, my dearest friend and Nvu Naturals' motivation in supporting the fight for a cure of Breast Cancer .
Ennis was a 50 something female that lost her fight with breast cancer. Retired, but she has worked as a Case Manager for several agencies throughout Newark, NJ for over 13 years, educated many on HIV awareness and has provided care for countless children. Ennis has 3 surviving children, one Great Grandchild, 4 Grandchildren, many friends, a host of family and will surely be missed. 
Her story began with a yearly breast exam after which a mammogram was ordered during the last week of October, 2018. By November 21st Ennis was scheduled for surgery where a double mastectomy was performed. Her recovery was going well and her spirits were always upbeat and I truly admired her for that. 
During her 3 month check-in, a mass was found on her chest and as of March 21st. Ennis was informed that the reoccurrence of cancer and eventually matastisized to her brain.  
To find out more about Ennis and to look back at her journey (including videos) find her on Facebook at https://www.facebook.com/ennis.white.94
Let's show some love and join her fight. Purchase with intention and please donate today to The Connie Dwyer Breast Center by clicking here